whats your gamer tag?? mine is epicfool..

You people have to have a gamertag
---
Posts: 149
Joined: Mon Jan 16, 2006 5:21 pm
Location: Portland, OR
Contact:
Mine is PristineSteam.


Tom
---
---
Posts: 24
Joined: Tue May 23, 2006 10:40 am
Location: england
hi my gamertag is crimsontwin
only the insane have strength enough to prosper, only those who prosper can truly judge what is sane.
crimsontwin on xbox live too, add me
---
Made this topic a sticky, hopefully all you 360 users will add your gamertags here. Also, remember that you can go to MyGamerCard.net and have your card be your avatar.

My XBL gamertag is raz0red

--Raz.
---
check mine out if u can find it
OL' DIRTY BASTARD
---
---
I finally got a 360!

My gamertag is DanteBK (of course)

If anyone wants to play Big Bumpin, Pocketbike Racer, or Call of Duty 2 (the only Xbox Live games I have... for now) -- just lemme know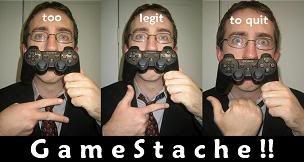 ---
iamsjn

That would be me!!!
"Death & Dreck You Curse!!!"
- The Bard's Tale II: Destiny Knight
---